Agile India conference proceeding as scheduled
March 1, 2020
• 0 Comment
There's just 2 weeks left until Agile India 2020 gets started and we know the coronavirus situation is a real concern for many. Agile India is proceeding as planned, but be assured, your safety is our priority.
Coronavirus risk management
India has a total of 5 reported cases of coronavirus, 3 of them fully recovered and 2 new cases reported today. The authorities have assured us that they've taken the necessary precautions to minimise the risk. We've also checked with the ITC Gardenia management and they are fully prepared to welcome you. Of course, we continue to monitor the situation carefully and will be implementing some extra safety measures.
We have taken a number of risk management steps:
hand sanitizers will be handed out in each delegate kits
all washrooms are fitted with hand sanitizers
sealed water bottles for all delegates
face masks available upon request at the registration desk
constant cleaning by the ITC Gardenia hotel staff (elevator buttons, railings, door handles)
The official WHO guidelines for preventing the spread of the coronavirus continue to be standard hygiene practices:
cover your mouth and nose if you cough or sneeze, either with a tissue or flexed elbow
avoid close contact with those who are unwell
wash your hands regularly with soap and water
avoid touching nose, eyes, and mouth


There's still time to register…
There's still time to register for this opportunity to learn about modern software product engineering practices from the world's leading experts. Immerse yourself in thought-provoking sessions.
64 speakers
16 countries
87 sessions
Each day of the conference is themed around a different aspect of:
Pick just one day or attend them all! Grow your network among the 1500 Agile practitioners in attendance.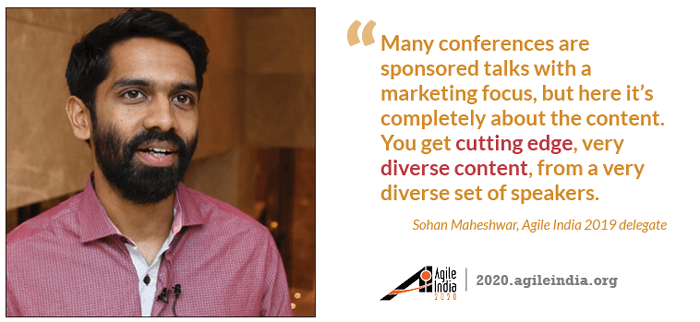 Agile India 2020 includes the following keynote addresses
Don't forget to check out the 10 pre and post conference workshops.
Check out this quick video overview of what to expect at Agile India 2020.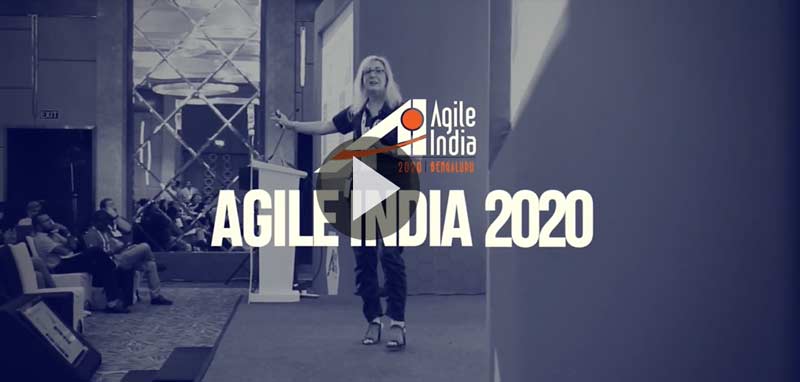 We look forward to seeing you soon!